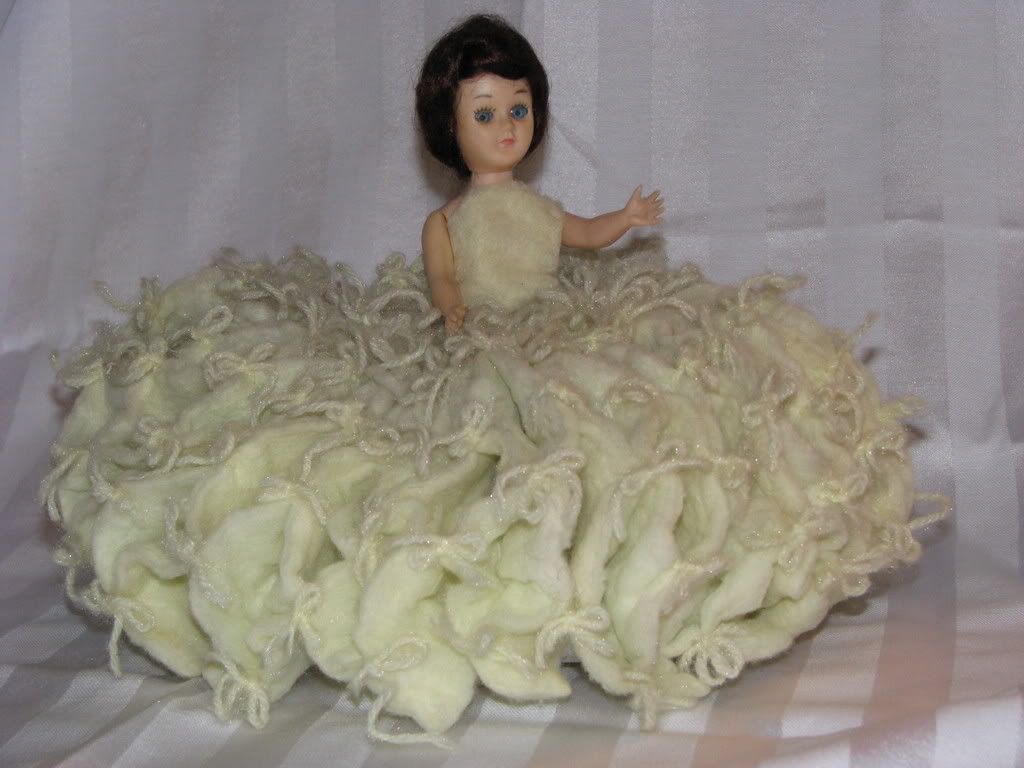 Well, here goes my first post . . .

This is the doll that started the idea of this blog. My Mom has kept this doll for years because, well, it was made by Great-Grandma Lucy. You can't throw it away, geeesh. The idea was born to keep a record of family hand-crafted items.



This doll is called a milk-filter bed doll because milk filters were used to create the dress. Even after 50+ years, it still looks in pretty good shape.

These were popular in the 1950's and kits were sold by various stores. A 6" to 8" doll was used, and you made a dress out of milk filter discs about 6" in diameter. You quartered them, then tied them in rows with yarn to form a dress and skirt.

If your interested in trying it for yourself, click here to download the instructions.
You will need about 60 discs for each doll. You can buy the milk filters from Hoegger Goat Supply. The item number is 11G. They come in a package of 100 for $5.45.